JAGUAR WIRING SCHEMATICS
Tom @ Sydney, Australia
<![if !vml]>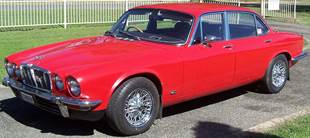 <![endif]>
Page 2
Below is a collection of cars from people who have used my schematics, permission has been granted by all owners.
If you'd like to add your project to the gallery, just send me a picture or 2 & where you're located.
Other users include professional workshops located in 35 different countries such as Australia – USA – UK – Ireland – Germany – Italy – France – Japan – Spain – Russia – Africa – Demark – Dubai.
<![if !vml]><![endif]>

<![if !vml]><![endif]>

<![if !vml]><![endif]>

<![if !vml]><![endif]>

<![if !vml]><![endif]>

<![if !vml]><![endif]>

<![if !vml]><![endif]>

<![if !vml]><![endif]>

<![if !vml]><![endif]>

Jari (Finland)

<![if !vml]><![endif]>

Jari (Finland)

<![if !vml]><![endif]>

<![if !vml]><![endif]>

<![if !vml]><![endif]>

<![if !vml]><![endif]>

<![if !vml]><![endif]>

<![if !vml]><![endif]>