JAGUAR WIRING SCHEMATICS
By jagschemes@live.com.au
Tom @ Sydney, Australia
<![if !vml]>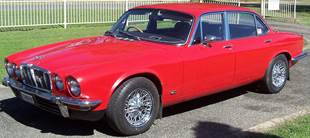 <![endif]>
Below are lists of paint codes, typically there is varied information between lists pending who constructed them,
I have collected as much information available for cross referencing with some editing for ease of use.
** Colour codes on each chart are from different paint manufactures **
Chart one has colour samples (samples are not100% true as your monitor colour settings vary)
To view online car colour samples, click in the "Image" column.
"G" Google search
"B"      Bing search
"Y"   Yahoo search
Click icon links to view other 2 charts.
| | | | | | | | | | | | |
| --- | --- | --- | --- | --- | --- | --- | --- | --- | --- | --- | --- |
| MAKE | COLOUR | CODE | FROM | TO | TYPE | MAKE | COLOUR | CODE | FROM | TO | TYPE |
| JAGUAR | AEGEAN | HDS/852 | 1994 | 1998 | SOLID | JAGUAR | MISTRAL | JHJ/1861 | 1997 | - | METALLIC |
| JAGUAR | AEGEAN BLUE PEARL | HGN/1932 | 2001 | - | METALLIC | JAGUAR | MISTRAL | JHA/1861 | 1997 | - | METALLIC |
| JAGUAR | AEGEAN/ADRIATIC BLUE MICA | JJM | 2001 | - | METALLIC | JAGUAR | MOONRAKER | 424/JNF | 1982 | - | METALLIC |
| JAGUAR | ALPINE GREEN | 709/HES | 1986 | 1987 | METALLIC | JAGUAR | MOORLAND GREEN | HET/717 | 1986 | 1987 | METALLIC |
| JAGUAR | ALPINE PEARL | HGF/1880 | 1998 | 2000 | METALLIC | JAGUAR | MOORLAND GREEN | 717/HET | 1986 | 1987 | METALLIC |
| JAGUAR | AMARANTH | 343/CEJ | 1986 | 1987 | METALLIC | JAGUAR | MOROCCO RED PEARL | CFG/778 | 1992 | - | METALLIC |
| JAGUAR | AMARANTH PEARL | 862/KDJ | 1997 | - | METALLIC | JAGUAR | MOROCCO RED PEARL | 778/CFG | 1992 | 1997 | METALLIC |
| JAGUAR | AMARANTH PEARL | KDK/1862 | 1997 | 2000 | METALLIC | JAGUAR | NAUTILUS MICA | PDV/824 | 1994 | - | METALLIC |
| JAGUAR | AMARANTH PEARL | KDJ/862 | 1998 | - | METALLIC | JAGUAR | NAUTILUS PEARL | 824/PDV | 1994 | - | METALLIC |
| JAGUAR | AMETHYST BLUE | JGP/829 | 1994 | - | METALLIC | JAGUAR | NIMBUS WHITE | 700/NDJ | 1986 | 1987 | SOLID |
| JAGUAR | ANTELOPE | 322/AFM | 1984 | - | METALLIC | JAGUAR | OLD ENGLISH WHITE | 250/NDB | 1958 | 1979 | SOLID |
| JAGUAR | ANTHRACITE PEARL | 859/PDX | 1996 | - | METALLIC | JAGUAR | OPALESCENT SILVER GREY | B0204 | 1968 | - | METALLIC |
| JAGUAR | ANTHRACITE PEARL | PDX/859 | 1996 | - | METALLIC | JAGUAR | OPALINE | 423/HMW | 1981 | 1982 | METALLIC |
| JAGUAR | ANTHRACITE PEARL | PED/1859 | 1998 | - | METALLIC | JAGUAR | PACIFIC BLUE | JHM/1905 | 2000 | - | METALLIC |
| JAGUAR | ANTHRACITE PEARL | 1859/PED | 1998 | - | METALLIC | JAGUAR | PEPPERMINT | HFM/831 | 1993 | - | METALLIC |
| JAGUAR | ANTHRACITE PEARL | PED/1859 | 2000 | - | METALLIC | JAGUAR | PEPPERMINT | 831/HFM | 1993 | 1997 | METALLIC |
| JAGUAR | ANTHRACITE PEARL | 1859/PED | 2000 | - | METALLIC | JAGUAR | PHOENIX | JAG/1924 | 1998 | 2001 | METALLIC |
| JAGUAR | ANTIGUA BLUE PEARL | JGZ/840 | 1996 | - | METALLIC | JAGUAR | PHOENIX | CAL/1924 | 1998 | - | SOLID |
| JAGUAR | ANTIGUA PEARL | JHH/1840 | 1998 | - | METALLIC | JAGUAR | PHOENIX | 1924/CAL | 1998 | - | SOLID |
| JAGUAR | ANTIGUA PEARL | 1840/JHH | 1998 | - | METALLIC | JAGUAR | PISTACHIO MICA | HHC/1976 | 2003 | - | METALLIC |
| JAGUAR | AQUAMARINE MICA | JGY/838 | 1996 | - | METALLIC | JAGUAR | PLATINUM | 775/LEP | 1992 | 1997 | METALLIC |
| JAGUAR | AQUAMARINE PEARL | JHF/1839 | 1998 | - | METALLIC | JAGUAR | PLATINUM | MDZ/1916 | 2000 | - | METALLIC |
| JAGUAR | AQUAMARINE PEARL | 1839/JHF | 1998 | - | METALLIC | JAGUAR | PLATINUM | 1916/MDZ | 2000 | - | METALLIC |
| JAGUAR | ARCTIC BLUE | JFE/337 | 1986 | 1987 | METALLIC | JAGUAR | PORCELAIN | NEF/1918 | 1999 | - | SOLID |
| JAGUAR | ARCTIC BLUE | 337/JFE | 1986 | 1987 | METALLIC | JAGUAR | PORTLAND BEIGE | 299/AEA | 1981 | 1982 | SOLID |
| JAGUAR | ASPEN | 1945/HGP | 2002 | - | METALLIC | JAGUAR | PRIMULA | 442/FMP | 1982 | - | SOLID |
| JAGUAR | ASPEN GREEN | HGP/1945 | 2002 | - | METALLIC | JAGUAR | QUARTZ GREY | LHK/1926 | 2002 | - | METALLIC |
| JAGUAR | BLACK | PDH/333 | 1986 | 1987 | SOLID | JAGUAR | QUARTZ GREY | 1926/LHK | 2002 | - | METALLIC |
| JAGUAR | BLACK | 333/PDH | 1986 | 1987 | SOLID | JAGUAR | RACING GREEN | 281/HDN | 1979 | 1982 | METALLIC |
| JAGUAR | BLACK | PDT/807 | 1993 | - | SOLID | JAGUAR | RADIANCE | CHB | 2004 | - | METALLIC |
| JAGUAR | BLACK | PDF | 1981 | 1984 | METALLIC | JAGUAR | RADIANCE | 1975 | 2004 | - | METALLIC |
| JAGUAR | BLACK CHERRY PEARL | PDP/737 | 1990 | 1992 | METALLIC | JAGUAR | RADIANCE PEARL | CHB/1975 | 2004 | - | METALLIC |
| JAGUAR | BLACK CHERRY PEARL | 737/PDP | 1990 | 1992 | METALLIC | JAGUAR | RED | 271/CCF | 1980 | 1984 | SOLID |
| JAGUAR | BLUE | JDS/853 | 1994 | 1998 | SOLID | JAGUAR | RED | CDS/855 | 1994 | 1998 | SOLID |
| JAGUAR | BLUE | JSC156 | 1996 | - | SOLID | JAGUAR | REGENCY RED | 257/TDD | 1958 | 1979 | SOLID |
| JAGUAR | BLUE DIAMOND | JFN/743 | 1990 | - | METALLIC | JAGUAR | REGENCY RED PEARL | CFA/734 | 1989 | - | METALLIC |
| JAGUAR | BLUE DIAMOND | 743/JFN | 1990 | - | METALLIC | JAGUAR | REGENCY RED PEARL | 734/CFA | 1989 | - | METALLIC |
| JAGUAR | BLUE GREY GREEN | JBC/1947 | 2002 | - | METALLIC | JAGUAR | REGENT GREY | LDR | 1983 | 1986 | METALLIC |
| JAGUAR | BLUE GREY PEARL | JGJ/800 | 1996 | - | METALLIC | JAGUAR | REGENT GREY | 315/LDR | 1984 | - | METALLIC |
| JAGUAR | BLUE PRYSUM MICA | JHY/1947 | 2003 | - | METALLIC | JAGUAR | RHODIUM SILVER | 396/MDE | 1981 | 1982 | METALLIC |
| JAGUAR | BORDEAUX RED | CEK/340 | 1986 | 1987 | METALLIC | JAGUAR | ROMAN BRONZE PEARL | BDE/1921 | 2000 | - | METALLIC |
| JAGUAR | BRITISH RACING GREEN | 254/HDJ | 1976 | 1978 | SOLID | JAGUAR | ROSE BRONZE | FDL/795 | 1994 | - | METALLIC |
| JAGUAR | BRITISH RACING GREEN | HGD/1753 | 1997 | - | SOLID | JAGUAR | SABLE | 308/PDF | 1981 | 1982 | METALLIC |
| JAGUAR | BROOKLANDS GREEN | HFG/753 | 1990 | - | SOLID | JAGUAR | SAGE GREEN | 314/HEG | 1984 | - | METALLIC |
| JAGUAR | BROOKLANDS GREEN | 753/HFG | 1990 | - | SOLID | JAGUAR | SALSA | CHA/1964 | 2003 | - | SOLID |
| JAGUAR | BURGUNDY | CEL/329 | 1984 | 2000 | SOLID | JAGUAR | SALSA | 1964/CHA | 2003 | - | SOLID |
| JAGUAR | BURNISHED PEARL | EDD/837 | 1996 | - | METALLIC | JAGUAR | SANDPIPER | 345/AFL | 1986 | 1987 | METALLIC |
| JAGUAR | CABERNET MICA | CGE/819 | 1996 | - | METALLIC | JAGUAR | SANDSTONE | AGB/763 | 1993 | - | METALLIC |
| JAGUAR | CARAMEL | 275/ADA | 1977 | 1982 | METALLIC | JAGUAR | SANDSTONE | 763/AGB | 1993 | 1997 | METALLIC |
| JAGUAR | CARNELIAN/TARTAN RED | CDE/CDJ | 1978 | 1986 | SOLID | JAGUAR | SAPPHIRE | 719/JEY | 1985 | 1986 | METALLIC |
| JAGUAR | CARNELIAN/TARTAN RED | CDJ/CDE | 1978 | 1986 | SOLID | JAGUAR | SAPPHIRE | JGE/806 | 1994 | - | METALLIC |
| JAGUAR | CARNIVAL RED | CGG/1811 | 1997 | - | METALLIC | JAGUAR | SAPPHIRE | 806/JGE | 1994 | - | METALLIC |
| JAGUAR | CARNIVAL RED MICA | CFS/811 | 1996 | - | METALLIC | JAGUAR | SAPPHIRE BLUE | 307/JEC | 1981 | 1982 | METALLIC |
| JAGUAR | CARNIVAL RED PEARL | 811/CFS | 1995 | - | METALLIC | JAGUAR | SAPPHIRE BLUE | JHE/1806 | 1997 | - | METALLIC |
| JAGUAR | CATKIN PEARL | HFD/777 | 1991 | 1992 | METALLIC | JAGUAR | SAPPHIRE BLUE | 1806/JHE | 1997 | - | METALLIC |
| JAGUAR | CHAMPAGNE BEIGE | 248/LMK | 1981 | 1982 | SOLID | JAGUAR | SAPPHIRE BLUE | 1806/JHE | 2002 | - | METALLIC |
| JAGUAR | CHESTNUT | 292/BDA | 1979 | 1982 | METALLIC | JAGUAR | SATIN BEIGE | 711/AFV | 1986 | 1987 | METALLIC |
| JAGUAR | CIRRUS GREY | 320/ANC | 1984 | - | SOLID | JAGUAR | SATIN BEIGE | AGA/747 | 1988 | - | METALLIC |
| JAGUAR | CLARENDON BLUE | 326/JER | 1983 | 1984 | SOLID | JAGUAR | SATIN BEIGE | 747/AGA | 1988 | - | METALLIC |
| JAGUAR | CLARET | 310/CEA | 1981 | 1982 | METALLIC | JAGUAR | SATURN ORANGE | ANZ/764 | 1993 | - | METALLIC |
| JAGUAR | CLIPPER BLUE | 338/JFC | 1986 | 1987 | METALLIC | JAGUAR | SATURN ORANGE | 764/ANZ | 1993 | 1997 | METALLIC |
| JAGUAR | CLOVE | 398/AMS | 1981 | 1982 | SOLID | JAGUAR | SAVOY GREY | 713/LED | 1986 | 1987 | METALLIC |
| JAGUAR | COBALT BLUE | JDM/286 | 1979 | 1982 | METALLIC | JAGUAR | SAVOY GREY | LEK/731 | 1990 | - | METALLIC |
| JAGUAR | COBALT BLUE | 286/JDM | 1979 | 1982 | METALLIC | JAGUAR | SAVOY GREY | 731/LEK | 1990 | - | METALLIC |
| JAGUAR | CORONADO | JJS/2019 | 2003 | - | METALLIC | JAGUAR | SEA FROST PEARL | 860/MDS | 1997 | - | METALLIC |
| JAGUAR | CORONADO | 2019 | 2003 | - | METALLIC | JAGUAR | SEA FROST PEARL | MDS/860 | 1998 | - | METALLIC |
| JAGUAR | CORONET GOLD | 306/GDB | 1981 | 1982 | METALLIC | JAGUAR | SEAFROST PEARL | MDV/1860 | 1998 | - | METALLIC |
| JAGUAR | COTSWOLD YELLOW | 212/FDE | 1979 | 1980 | SOLID | JAGUAR | SEAFROST PEARL | 1860/MDV | 1998 | - | METALLIC |
| JAGUAR | CRANBERRY | 316/CEE | 1981 | 1983 | METALLIC | JAGUAR | SEBRING RED | 287/CDJ | 1981 | 1982 | SOLID |
| JAGUAR | CRIMSON | 714/CEV | 1986 | 1987 | METALLIC | JAGUAR | SHERWOOD | HGE/1835 | 1998 | - | METALLIC |
| JAGUAR | CRIMSON | CEV | 1987 | 1989 | METALLIC | JAGUAR | SHERWOOD | 1835/HGE | 1998 | - | METALLIC |
| JAGUAR | CRIMSON | CFF/772 | 1988 | 1989 | METALLIC | JAGUAR | SHERWOOD GREEN PEARL | HFK/835 | 1996 | 1997 | METALLIC |
| JAGUAR | CRIMSON | 772/CFF | 1988 | 1989 | METALLIC | JAGUAR | SHERWOOD GREEN PEARL | HFR/835 | 1996 | - | METALLIC |
| JAGUAR | CRYSTAL BLUE | JGH/799 | 1993 | - | METALLIC | JAGUAR | SHERWOOD GREEN PEARL | 835/HFK | 1996 | 1997 | METALLIC |
| JAGUAR | CRYSTAL BLUE | 799/JGH | 1993 | 1997 | METALLIC | JAGUAR | SIGNAL RED | CDF/258 | 1971 | - | SOLID |
| JAGUAR | CURLEW | 704/AFT | 1985 | 1986 | METALLIC | JAGUAR | SIGNAL RED | CFC | 1987 | 1996 | METALLIC |
| JAGUAR | DAMSON RED | 211/CDG | 1981 | 1982 | SOLID | JAGUAR | SIGNAL RED | 748/CFC | 1988 | - | SOLID |
| JAGUAR | DARK BLUE PEARL | JGM/818 | 1996 | - | METALLIC | JAGUAR | SILVER BIRCH | 716/MDJ | 1986 | 1987 | METALLIC |
| JAGUAR | DENIM BLUE | 249/JAH | 1981 | 1982 | METALLIC | JAGUAR | SILVER BIRCH | MDJ | 1987 | 1988 | METALLIC |
| JAGUAR | DORCHESTER GREY | LDP/342 | 1986 | 1987 | METALLIC | JAGUAR | SILVER FROST | 216/MDD | 1979 | 1980 | METALLIC |
| JAGUAR | DORCHESTER GREY | 342/LDP | 1986 | 1987 | METALLIC | JAGUAR | SILVER FROST | MDK/750 | 1992 | - | METALLIC |
| JAGUAR | DOVE GREY | 702/LEB | 1986 | 1987 | SOLID | JAGUAR | SILVER FROST | 750/MDK | 1992 | 1997 | METALLIC |
| JAGUAR | EMERALD | HGG/1895 | 1998 | - | METALLIC | JAGUAR | SILVER SAND | 280/GDA | 1975 | 1982 | METALLIC |
| JAGUAR | EMERALD | 1895/HGG | 1998 | - | METALLIC | JAGUAR | SLATE PEARL | LHL/1943 | 2001 | - | METALLIC |
| JAGUAR | EMERALD | 1895/HGG | 2002 | - | METALLIC | JAGUAR | SLATE PEARL | 1943/LHL | 2001 | - | METALLIC |
| JAGUAR | EVERGREEN | 304/HEF | 1981 | 1982 | METALLIC | JAGUAR | SOLENT BLUE | JFJ/715 | 1986 | 1987 | METALLIC |
| JAGUAR | FILIGREE GOLD | GDJ | 1985 | 1986 | METALLIC | JAGUAR | SOLENT BLUE | 715/JFJ | 1986 | 1987 | METALLIC |
| JAGUAR | FLAMENCO PEARL | 765/CFH | 1991 | 1992 | METALLIC | JAGUAR | SOVEREIGN GOLD | 341/GDF | 1986 | 1987 | METALLIC |
| JAGUAR | FLAMENCO PEARL | CFH/765 | 1992 | 1993 | METALLIC | JAGUAR | SOVEREIGN GOLD | GDF | 1987 | 1988 | METALLIC |
| JAGUAR | GARNET RED | 303/CDN | 1981 | 1982 | METALLIC | JAGUAR | SPINDRIFT | 732/NDM | 1995 | - | SOLID |
| JAGUAR | GEORGIAN GOLD | GDE | 1988 | 2000 | METALLIC | JAGUAR | SPINDRIFT | NEE/1732 | 1998 | - | SOLID |
| JAGUAR | GLACIER WHITE | 721/NDK | 1988 | - | SOLID | JAGUAR | SPRUCE GREEN PEARL | 823/HFL | 1994 | - | METALLIC |
| JAGUAR | GLACIER WHITE | 742/NDP | 1988 | - | SOLID | JAGUAR | SPRUCE GREEN PEARL | HGL/1823 | 1998 | - | METALLIC |
| JAGUAR | GREEN SAND | FDA/252 | 1973 | 1974 | SOLID | JAGUAR | SPRUCE GREEN PEARL | 1823/HGL | 1998 | - | METALLIC |
| JAGUAR | GREEN SAND | 252/FDA | 1973 | 1974 | SOLID | JAGUAR | STEEL | LEC | 1985 | 1986 | METALLIC |
| JAGUAR | GRENADIER RED | CEH/332 | 1986 | 1987 | SOLID | JAGUAR | STEEL | 708/LEC | 1985 | 1986 | METALLIC |
| JAGUAR | GRENADIER RED | 332/CEH | 1986 | 1987 | SOLID | JAGUAR | STEEL GREY II | LGB/873 | 1996 | - | METALLIC |
| JAGUAR | GREY | LGA/851 | 1994 | 1998 | SOLID | JAGUAR | STEEL GREY III | LGF/897 | 1996 | - | METALLIC |
| JAGUAR | GROSVENOR BROWN | 298/AEB | 1981 | 1982 | SOLID | JAGUAR | STEEL GREY MICA | LEV/783 | 1994 | - | METALLIC |
| JAGUAR | Gunmetal PEARL | LEH/740 | 1990 | - | METALLIC | JAGUAR | STEEL GREY PEARL | 783/LEV | 1994 | - | METALLIC |
| JAGUAR | Gunmetal PEARL | 740/LEH | 1990 | - | METALLIC | JAGUAR | STORM GREY MICA | KDV | 2004 | - | METALLIC |
| JAGUAR | ICE BLUE | MDP/821 | 1994 | - | METALLIC | JAGUAR | STORM GREY MICA | 1972 | 2004 | - | METALLIC |
| JAGUAR | ICE BLUE PEARL | 821/MDP | 1994 | - | METALLIC | JAGUAR | TALISMAN SILVER | MDF/336 | 1986 | - | METALLIC |
| JAGUAR | INDIGO | 301/JEB | 1980 | 1984 | SOLID | JAGUAR | TALISMAN SILVER | 336/MDF | 1986 | 1987 | METALLIC |
| JAGUAR | JADE GREEN PEARL | HEV/735 | 1990 | - | METALLIC | JAGUAR | TITANIUM | LGC/810 | 1996 | - | METALLIC |
| JAGUAR | JADE GREEN PEARL | 735/HEV | 1990 | - | METALLIC | JAGUAR | TITANIUM MICA | LFA/810 | 1994 | - | METALLIC |
| JAGUAR | JAGUAR RACING GREEN | HER/705 | 1985 | 1986 | SOLID | JAGUAR | TITANIUM PEARL | LGL/1810 | 1998 | - | METALLIC |
| JAGUAR | JAGUAR RACING GREEN | 705/HER | 1985 | 1986 | SOLID | JAGUAR | TITANIUM PEARL | 1810/LGL | 1998 | - | METALLIC |
| JAGUAR | JAGUAR RACING GREEN | HEN/701 | 1986 | 1987 | SOLID | JAGUAR | TITIAN | CGP/1909 | 2000 | - | METALLIC |
| JAGUAR | JAGUAR RACING GREEN | 701/HEN | 1986 | 1987 | SOLID | JAGUAR | TOPAZ | SDN/820 | 1994 | - | METALLIC |
| JAGUAR | JAGUAR RACING GREEN PEARL | HGZ/1957 | 2002 | - | METALLIC | JAGUAR | TOPAZ | SEC/1820 | 1997 | - | METALLIC |
| JAGUAR | JAGUAR RACING GREEN PEARL | 1957/HGZ | 2002 | - | METALLIC | JAGUAR | TOPAZ PEARL | 820/SDN | 1994 | - | METALLIC |
| JAGUAR | JUPITER | CGJ/1898 | 2000 | - | SOLID | JAGUAR | TUDOR WHITE | 215/NDC | 1981 | 1983 | SOLID |
| JAGUAR | KINGFISHER | 309/JED | 1981 | 1982 | METALLIC | JAGUAR | TUNGSTEN | JEX/718 | 1986 | 1987 | METALLIC |
| JAGUAR | KINGFISHER | 779/HFE | 1992 | 1997 | METALLIC | JAGUAR | TUNGSTEN | 718/JEX | 1986 | 1987 | METALLIC |
| JAGUAR | KINGFISHER BLUE | HFE/799 | 1994 | - | METALLIC | JAGUAR | TURQUOISE | UDB/827 | 1994 | - | METALLIC |
| JAGUAR | LAVENDER | 833/JGR | 1993 | 1997 | METALLIC | JAGUAR | TURQUOISE GREY PEARL | LFB/825 | 1996 | - | METALLIC |
| JAGUAR | LAVENDER | JGR/833 | 1993 | - | METALLIC | JAGUAR | TURQUOISE PEARL | 827/UDB | 1994 | - | METALLIC |
| JAGUAR | LAZURITE | JHM/1905 | 2000 | - | METALLIC | JAGUAR | TUSCANY BRONZE PEARL | SDD/754 | 1990 | - | METALLIC |
| JAGUAR | LIGHT OYSTER | SDE/751 | 1990 | - | METALLIC | JAGUAR | TUSCANY BRONZE PEARL | 754/SDD | 1990 | - | METALLIC |
| JAGUAR | LIGHT OYSTER | 751/SDE | 1990 | - | METALLIC | JAGUAR | ULTRA VIOLET PEARL | JJF | 2004 | - | METALLIC |
| JAGUAR | MADEIRA PEARL | 881/CGF | 1997 | - | METALLIC | JAGUAR | WARM GREY | 826/LFC | 1996 | - | METALLIC |
| JAGUAR | MADEIRA PEARL | CGH/1881 | 1997 | 2001 | METALLIC | JAGUAR | WARM GREY MICA | LFC/826 | 1996 | - | METALLIC |
| JAGUAR | MADEIRA PEARL | CGF/881 | 1998 | - | METALLIC | JAGUAR | WESTMINSTER BLUE | 712/JFG | 1986 | 1987 | SOLID |
| JAGUAR | MAHOGANY | ANY/802 | 1993 | - | METALLIC | JAGUAR | WESTMINSTER BLUE | JHG/1712 | 1998 | - | SOLID |
| JAGUAR | MAHOGANY | 802/ANY | 1993 | 1997 | METALLIC | JAGUAR | WESTMINSTER BLUE | 1712/JHG | 1998 | - | SOLID |
| JAGUAR | MAROON | CDR/854 | 1994 | 1998 | SOLID | JAGUAR | WHITE GOLD | SDT/838 | 1995 | - | METALLIC |
| JAGUAR | MAROON | JSC158 | 1996 | - | SOLID | JAGUAR | WHITE GOLD | 838/SDT | 1996 | 1996 | METALLIC |
| JAGUAR | METEORITE | 911/MDT | 1997 | - | METALLIC | JAGUAR | WHITE ONYX | NEG/1942 | 2000 | 2001 | SOLID |
| JAGUAR | METEORITE | MDT/911 | 1998 | - | METALLIC | JAGUAR | WHITE PEARL | NDT/832 | 1993 | - | METALLIC |
| JAGUAR | METEORITE SILVER | MDX/1911 | 1998 | 2000 | METALLIC | JAGUAR | WHITE PEARL | 832/NDT | 1993 | 1997 | METALLIC |
| JAGUAR | MIDNIGHT PEARL | PEF/1959 | 2003 | - | METALLIC | JAGUAR | WINDSOR BLUE | 706/JEV | 1985 | 1986 | SOLID |
| JAGUAR | MIDNIGHT PEARL | 1959/PEF | 2003 | - | METALLIC | JAGUAR | ZIRCON | 471/JMJ | 1982 | - | METALLIC |
| JAGUAR | MINERAL BLUE | 311/JEJ | 1981 | 1982 | METALLIC | JAGUAR | ZIRCON | JHV/1927 | 2002 | - | METALLIC |
| JAGUAR | MISTLETOE | 278/HDK | 1983 | - | METALLIC | JAGUAR | ZIRCON | 1927/JHV | 2002 | - | METALLIC |
| JAGUAR | MISTRAL | 861/JHA | 1997 | - | METALLIC | | | | | | |